Nikolai Shevalye, the Business Development Director at RDP, a vendor of intellectual broadband solutions, shares his insights about current Telecom trends in 2023. As a trusted visionary, he believes that the risk of cyber-attacks, industrial espionage, encrypting viruses and cyber fraud is becoming the relevant issue for all digital companies.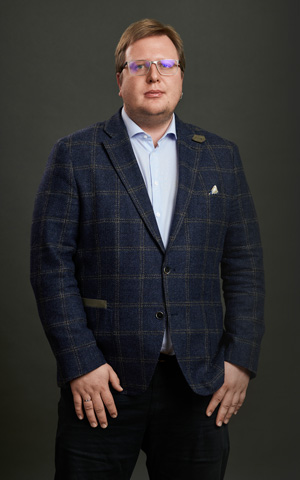 Nikolai Shevalye points out that such new content formats as 4K, 8K, HDR and VR may require the capacity of more than 100 Mbit/s. As a result, traffic is increasing, significant computing power at the end device is needed, and latency should be super low. To withstand such requirements of media content the operator networks should change drastically.
It can be implemented with the help of the following factors:
End-to-end QoS (quality-of-service) for services
distributed compute power located close to the clients
reducing the time for organizing service slices (orchestration and automatization)
Because of that strong trend of information security development evolves.
In addition to this, globally in the area of information technology AI and Big Data applications gradually enter into operation activity and increase efficiency of planning changes (What-If scenarios), as well as optimize operation and logistics cost. Nowadays, in the era of turbulence and uncertainty, the time of delivery both regarding software and hardware has become a challenge, yet everything is solvable.
RDP has ultimate solutions which perfectly match today's requirements. Our company's key developments are intended to be used for analyzing and processing telecom's growing traffic. DPI, BRAS, BNS, NAT allow not only to organize network services but to also evaluate the quality of service provided, enrich analytics systems (Big Data and AI), while providing information about user behavior and working with QoS of specific Internet services,"  Mr. Shevalye highlights.
Regarding development plans for the upcoming year, RDP has two new products in the pipeline, which is IP fabric and Next-Generation Firewall (NGFW). Apart from that, the company has recently released its very own Network Packet Broker, an intellectual network solution which provides traffic transparency and intended to redistribute traffic between the analyzers which solve the tasks of assuring network security, optimization and increasing their performance, etc.
RDP (Research & Development Partners) which was established in 2010 and now forms a part of Rostelecom, Russia's biggest connectivity services provider, is a vendor of intellectual broadband solutions. RDP's state-of-the-art products are designed for high-performance traffic processing in the carrier grade networks. They meet world standards and are being exported to different countries all over the world.