RDP (Research & Development Partners), the leading Russian vendor of intellectual solutions for broadband connectivity, successfully concluded its participation in GITEX GLOBAL 2023, one of the most influential tech events in today's world. This year the exhibition which took place on October 16–20 at the Dubai World Trade Centre, was a massive hit as it was visited by a lot more people than usual. RDP managed to sign the agreement of intent with one of the most prominent solutions distributor and system integrator from Saudi Arabia.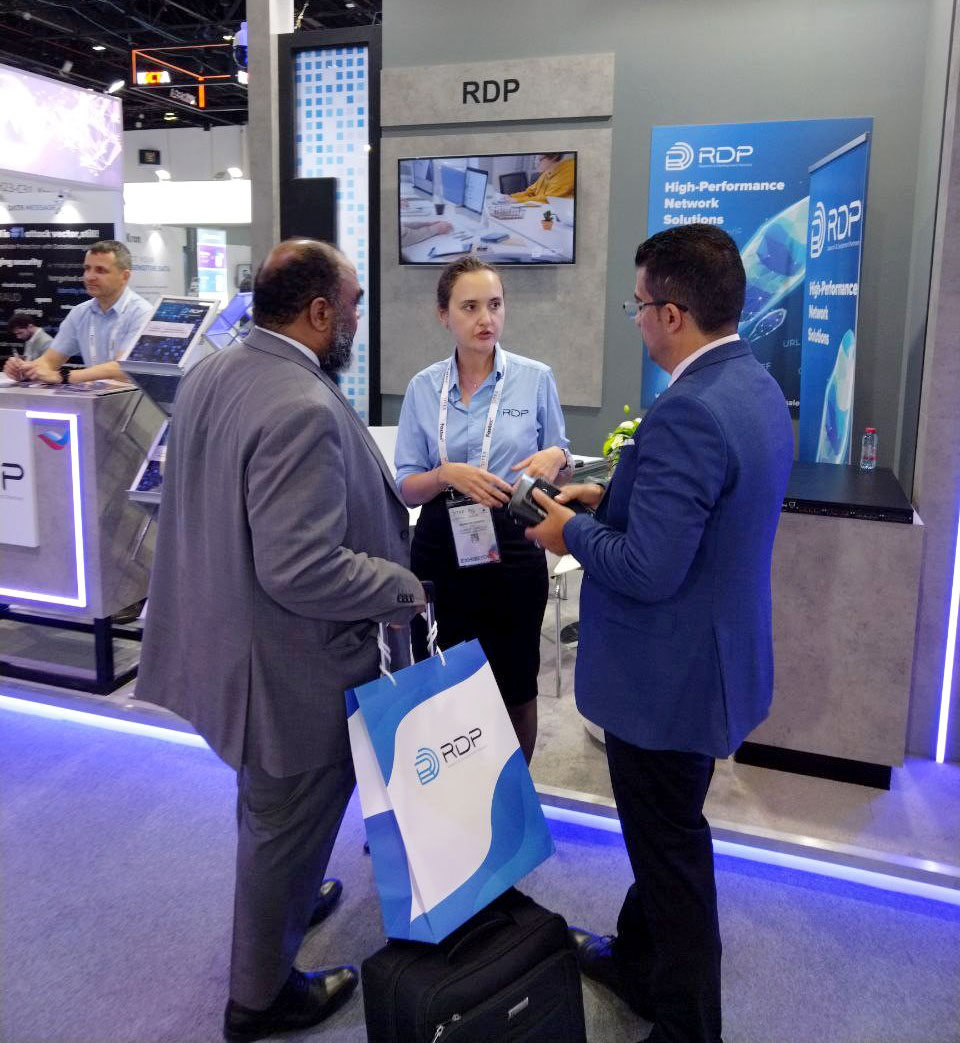 The company showcased its brilliant solutions which created RDP an image of a vendor of the most stable network connectivity products. The company's experts presented Network Packet Brocker (NPB), an intellectual solution which provides traffic transparency and is intended to redistribute traffic between the analyzers devices which solve the tasks of assuring network security, optimization and increasing their performance.
Apart from that, the company's experts told the stand guests about DPI and other useful solutions meant for traffic analysis. Those who were visiting indicated a vivid interest towards all RDP products, confirming partners and clients from the MENA region which is now a really vibrant and demanding market, long for them.
"We've reached our goal to introduce RDP solutions to a wider audience at GITEX GLOBAL this year. The position of our stand and visiting capacity of the hall where it was located hugely influenced the overall outcome for our company, for many of the visitors were relevant in terms of coincidence of interests," Maria Selezneva, Communications Lead at RDP, pointed out.
RDP solutions were introduced at GITEX thanks to the Russian Export Center (REC) initiative called "Made in Russia". Its goal is to promote the products of Russian origin overseas.