RDP (Research & Development Partners), the leading Russian vendor of intellectual solutions for broadband connectivity, is to traditionally take part in GITEX GLOBAL 2023 which is known nowadays as one of the most important IT events during which major industrial developments are being brought to light. This year the exhibition will take place on October 16–20 at the Dubai World Trade Centre.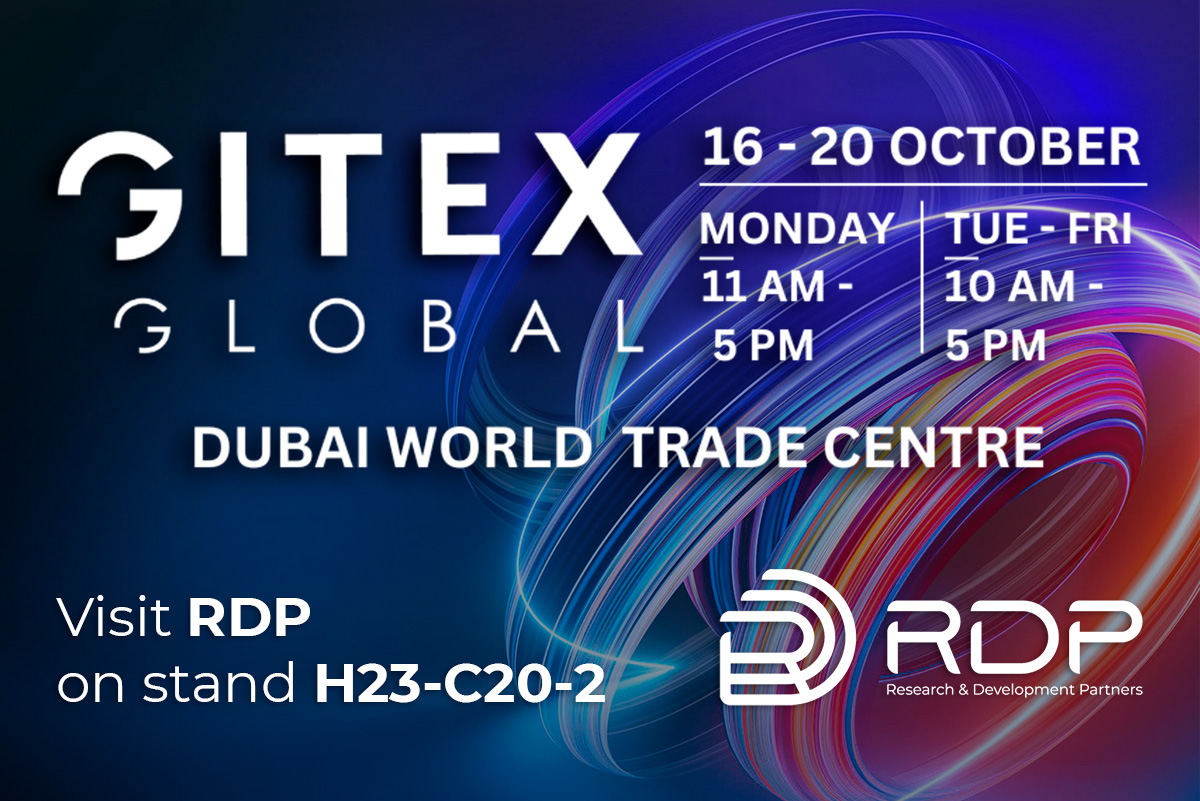 RDP continues getting closer to partners and customers from all over the world, including the MENA region. Currently the company's goal is to present its unique solutions to the core market's stakeholders. Now, focusing on international expansion, RDP is targeting partners from the MENA region and other countries where high-performance network solutions are highly welcomed.
RDP is to highlight the solutions which help the company to be a vendor of the most trustworthy network connectivity products. The company's experts will present Network Packet Brocker (NPB), its new intellectual solution which provides traffic transparency and is intended to redistribute traffic between the analyzers devices which solve the tasks of assuring network security, optimization and increasing their performance.
Also, the company's experts will tell the visitors about DPI. This solution is designed to analyze packages up to the application layer (Layer 7) of the OSI (Open Systems Interconnection) model. It detects traffic from more than 3,200 different applications.
"This year we're pursuing our goal to reveal RDP's solutions to a wider audience at GITEX GLOBAL. As long as this is exactly the playground we want to meet our future partners, we're happy to tell more about what RDP could suggest to the market," Maria Selezneva, Communications Lead at RDP, pointed out.
RDP solutions will be displayed at Hall 23, stand H23-C20-2, Dubai World Trade Centre.